Annie's Paramount SteakHouse
Serving Washington, DC since 1948
JAMES BEARD FOUNDATION 2019 AMERICA'S CLASSICS AWARD WINNER
LOCATION
1609 17th St NW
Washington, DC 20009
HOURS
M-Th 10am–11pm
F-Sa open 24 hours
Su 6am–11pm
Annie's is open 24 hours on Fridays, Saturdays and the night before all Federal Holidays!
Annie's Named an American Classic by the James Beard Foundation
James Beard Foundation, January 2019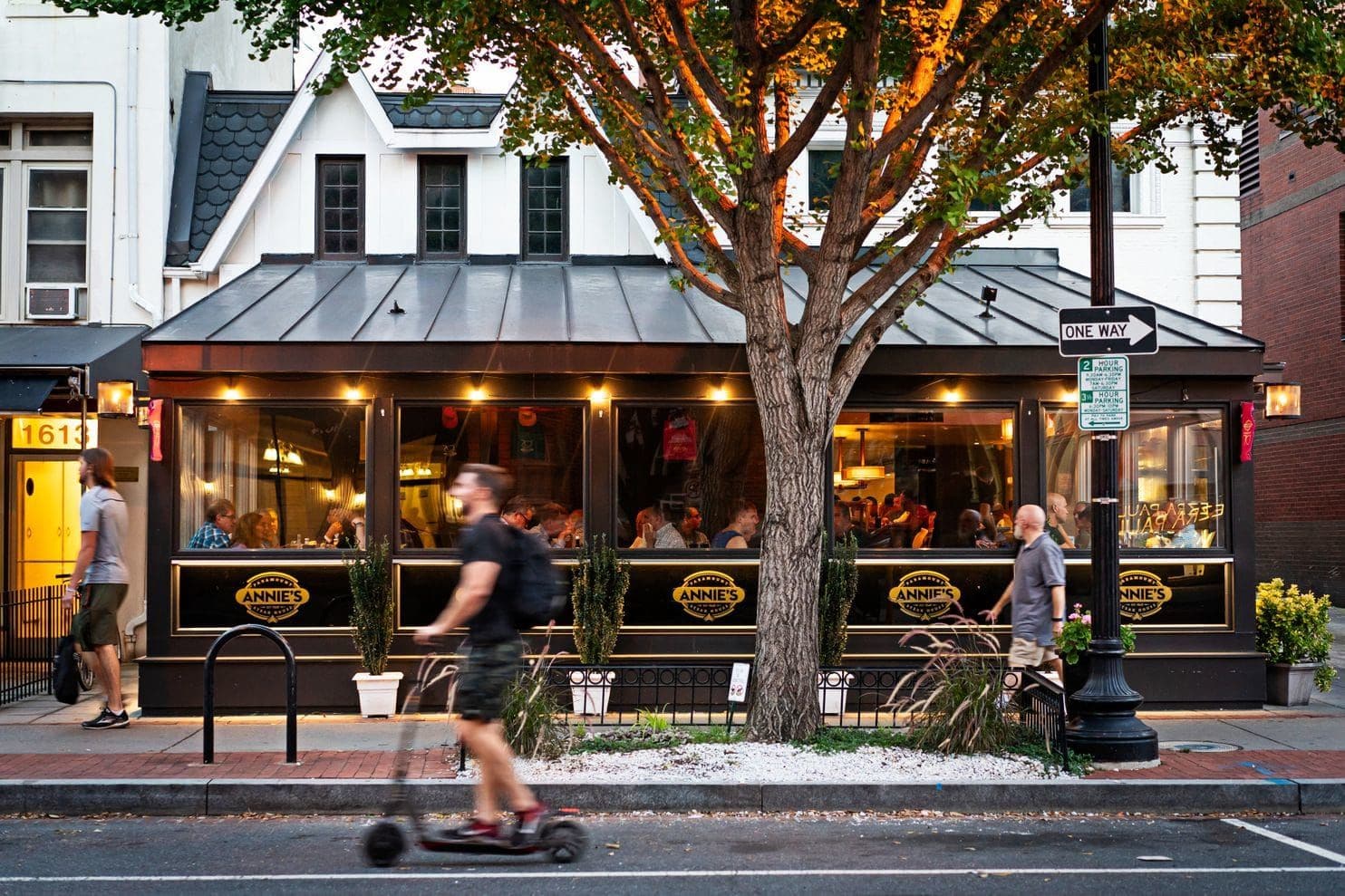 Annie's Paramount Steakhouse, long a haven for D.C.'s gay community, wins a James Beard Classics Award
Washington Post, January 2019
James Beard Foundation Names Inclusive Dupont Steakhouse an American Classic
Eater Washington, DC, January 2019
After 70 years, Annie's Paramount Remains a Haven
Washington Post, October 2014
Mayor to honor Annie's at High Heel Race
Washington Blade, October 2013
Netflix's "Ugly Delicious" filmed at Annie's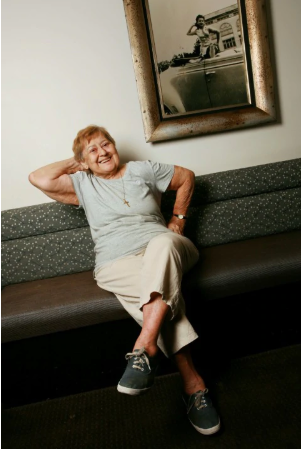 Annie Kaylor dies; presided over landmark DC steakhouse
Washington Post, August 2013
ANNIE'S HISTORY
In 1948 George Katinas, the son of Greek immigrants, opened the Paramount Steak House. The restaurant was located at the corner of 17th and Church Streets in the Dupont Circle neighborhood of Washington, DC.
George, with the help of his five sisters, successfully ran the restaurant and always welcomed the community with open arms.
Annie and Sue, two of George's sisters, both worked behind the bar. They were like night and day! Sue was pragmatic, meticulous and loving, Annie was vivacious, fun and known to entertain! Both women were huge draws for many patrons throughout the years.
George renamed the restaurant Annie's Paramount Steakhouse in the early 1960's in honor of Annie's devotion to her customers. Her commitment to impeccable service and unwavering support of the LGBTQ community set a high standard for the entire restaurant to follow. During a time when the LGBTQ community was struggling to find places where they were accepted, the restaurant was always a welcoming and loving environment.
After Annie passed away in 2013, Mayor Vincent Gray named a section of a close-by street after Annie. Her legacy continues today.
Annie's celebrated its 70th Anniversary in 2018. In early 2019, Annie's was nominated by food writer and longtime friend of the restaurant, David Hagadorn, to the James Beard Foundation's America's Classics Award.
The restaurant was deeply honored to receive this award, which celebrates "timeless appeal… and quality food that reflects the character of its community."
Family-owned to this day, Annie's has always put its customers first and is committed to fostering a welcoming environment for all.
Annie's current owner, Paul Katinas (George's son and Annie's nephew), thanks you for visiting.
"You don't have to hide that here"
This story is famously told throughout our restaurant almost daily. Back in the 1970's, Annie noticed two gentlemen holding hands under their table. Annie approached them and said, "you don't have to hide that here" and motioned for them to hold hands on top of their dinner table. Annie truly lived out the phrase "love is love" and encouraged a safe space for the gay community to be who they were without fear or shame. We honor Annie, our loyal customers and our wonderful staff below with pictures that remind us of the love and joy she shared.
If you have photos of Annie's throughout the years, we want to see them! Please send them to us and we will add them to our collection! Click Here to Submit Photos
Upstair's at annies
Rent our beautiful upstairs room for your next gathering!
We are happy to host parties, private dinners and fundraisers.
Our space can comfortably seat 50 people, and can accommodate up to 75 people for a standing reception.
We can offer custom catering menus, custom dinner menus and more.
Email Us for more information and to schedule your next event!